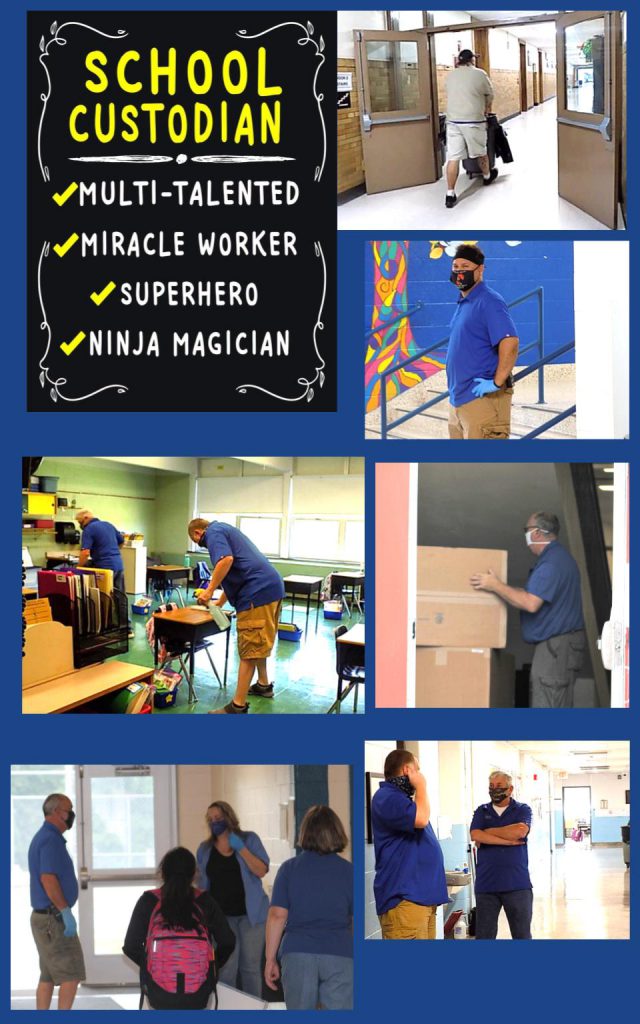 We owe the smooth start to each school year to the hard work of the men and women of our Building/Grounds and Maintenance Department, led by Director Ryan Schmidt.  Throughout our District they clean, repair and ready us for each new school year and then keep things running smoothly the rest of the year. 
But this is not a normal school year.  The word "outstanding" hardly describes the work and innovation that our Building/Grounds and Maintenance Department employed in the effort to get our buildings open for school to welcome our students and staff back to safe and sanitized environments.  "Spectacular" is probably a better description! 
We applaud all of the members of this valued district department and thank them for going above and beyond each and every day.