OCIAA has delayed the start of the Winter Sports season until January 19th
Valley Central School District offers a range of modified, junior varsity and varsity sports from football and volleyball to track, baseball, softball, and wrestling.
Valley Central School District us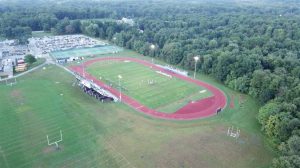 e FamilyID to sign up for sports, including physicals requirement information. 
Registration for all sports is available here on Family ID.
Sports 2020-2021
The Section IX Athletic Council approved  a resolution establishing an opening start date for athletics for all schools in Section IX. Athletics will begin on November 30, 2020 with the winter season.
The fall season will follow from March to April and the spring season from May through June with exact start dates to be determined. 
As the COVID-19 pandemic continues Section IX  will monitor developments and make changes when needed.